If facials are not already part of your regular beauty regime, now is definitely the time to start. Get excited! Monthly facial treatments are an excellent way to keep your skin youthful, glowing and healthy.  Let's be clear, however, DIY facials are not a substitute for the ones offered by certified skin care experts; their products have a much higher level of active ingredients to target and improve specific areas of concern.
HEALTHY SKIN IS ALWAYS IN.
As we currently face challenging times with non-essential businesses closing everyday (social-distancing and isolation), our intention is to help you feel good with positive, proactive solutions which promote self-care, self-love and well-being.  And let's face it, why not… is there any reason not to care of your skin? 
STEP 1: CLEANSE
Removes makeup and eliminates airborne pollutants, excess sebum and any possible build-up of bacteria. Cleansers are available in multiple textures including cream, foam, oil and gel.  All are great to give your skin a "deep clean".
CLEANSING COMPLEX FROM IS CLINICAL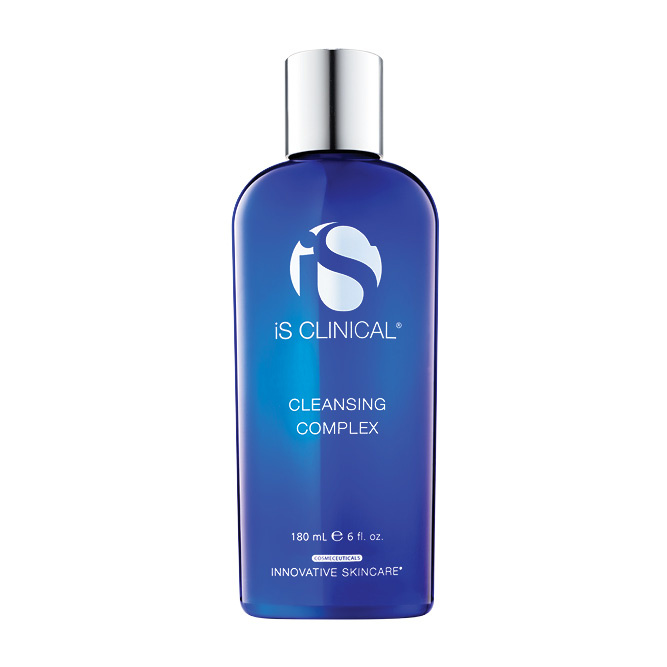 This is a top selling cleanser. We love it because it's a powerful (removes makeup), yet gentle enough for sensitive skin.  Recommended for all ages and skin types (even blemish-prone). 
STEP 2: EXFOLIATE
Removes dead skin cells that clog pores, which allows your skin to better absorb the active ingredients in all subsequent products. Generally, it's recommended to exfoliate approximately 2 times per week.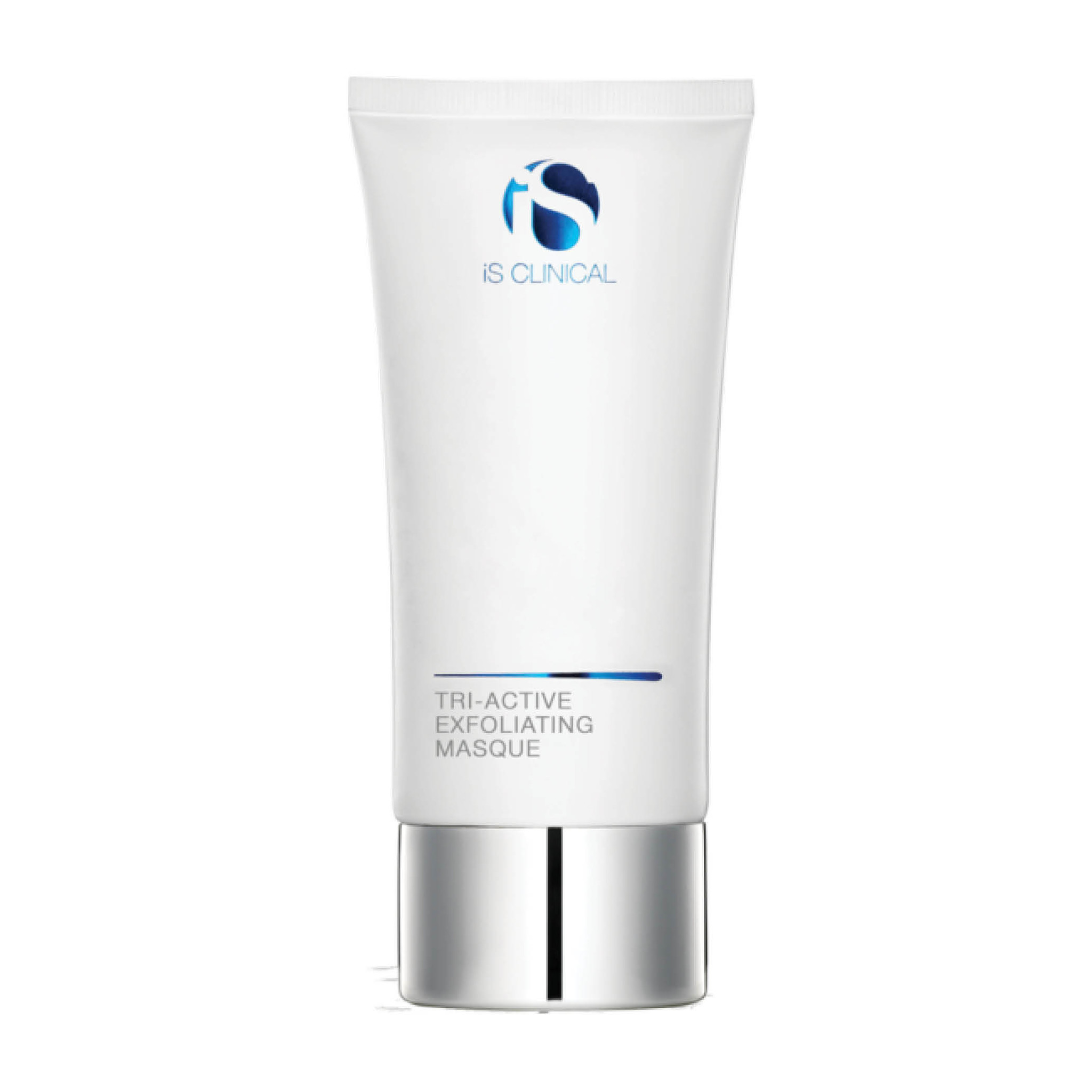 The best kept secret, this 2-in-1 exfoliating mask is one of our favourites. It combines powerful botanical enzymes, Salicylic Acid and eco-friendly micro-beads to provide the ideal combination of physical and biochemical exfoliation, while Brazilian Blood Orange provides added antioxidant protection and a luxurious aroma. It's an age-defying solution that resurfaces, smooths and brightens the complexion.
STEP 3: STEAM
So much fun, we love this step! Often an essential deep cleansing step during a professional facial; replicating this step at home will give you a similar experience. Follow these simple DIY steps:
- Boil 4-5 cups of water and pour into a large bowl. Allow the water to cool for 2-3 minutes.
- Hover your face approximately one foot above the bowl. You should start to feel the heat radiate on your face. Tip: For a more intense experience, take a large towel and drape it over your head (and bowl). Be cautious as it can get quite hot & steamy, which can become uncomfortable.  Do what makes you feel comfortable.
- Set a timer for 7-10 minutes. Finish by blotting your skin with a gentle face towel or Kleenex.
Many skin care specialists follow the steam-step with extractions.  We do not recommend you do extractions on yourself, as it can cause more harm than good.  We know many people love to "pop pimples" or "extract black-heads", however, be forewarned that it can cause more breakouts, infection and scarring.  Leave this step to the specialists… please!
STEP 4: MASK
What's an at DYI home facial without a face mask? An essential step in every treatment, targeted to deliver active ingredients to see results in all areas of concern, (i.e. ageing, pigment, hydration, radiance, excess oil etc.).  They come in "all shapes and sizes", so to speak.  You can find them in cream, gel, oil and sheet-mask versions.  It really depends on you and your preference.  Generally, it's recommended to leave a mask on your skin for 15-20 minutes followed by removal with water.  You should be using a mask approximately 2 times per week, following the exfoliation step.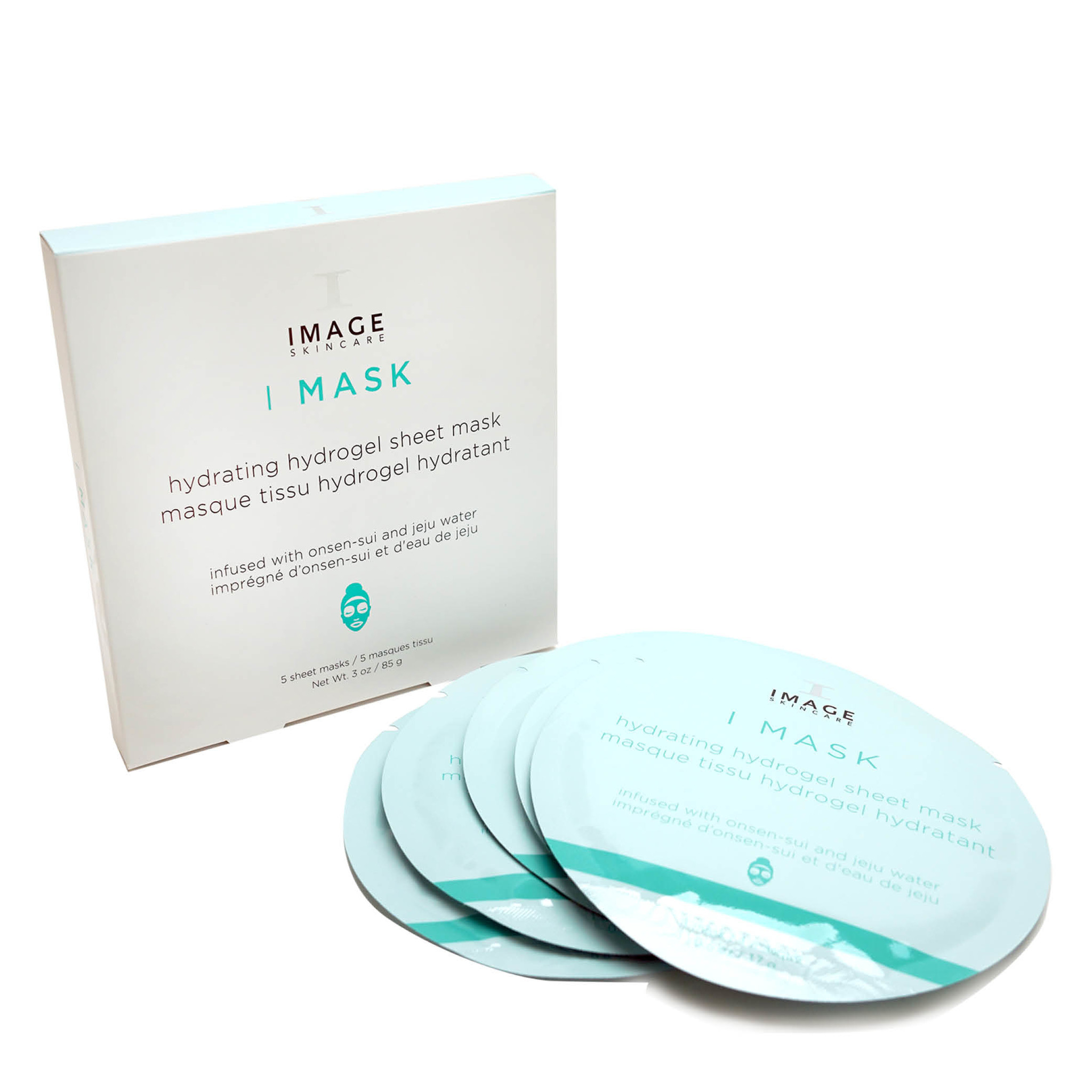 We recommend this mask because it delivers instant hydration to skin that is dry, dull and/or depleted. It's cooling, soothing, refreshing and revives thirsty skin with mineral-rich waters and Hyaluronic Acid. A blend of Amino Acids, Aloe Vera and Antioxidant Extracts results in radiant and glowing skin. An excellent boosting-solution during winter months.
STEP 5: SERUM
Serums are like creams on steroids. A concentrated booster, which targets specific concerns, with a higher level of active ingredients.  Choose a serum which targets your personal area of concern.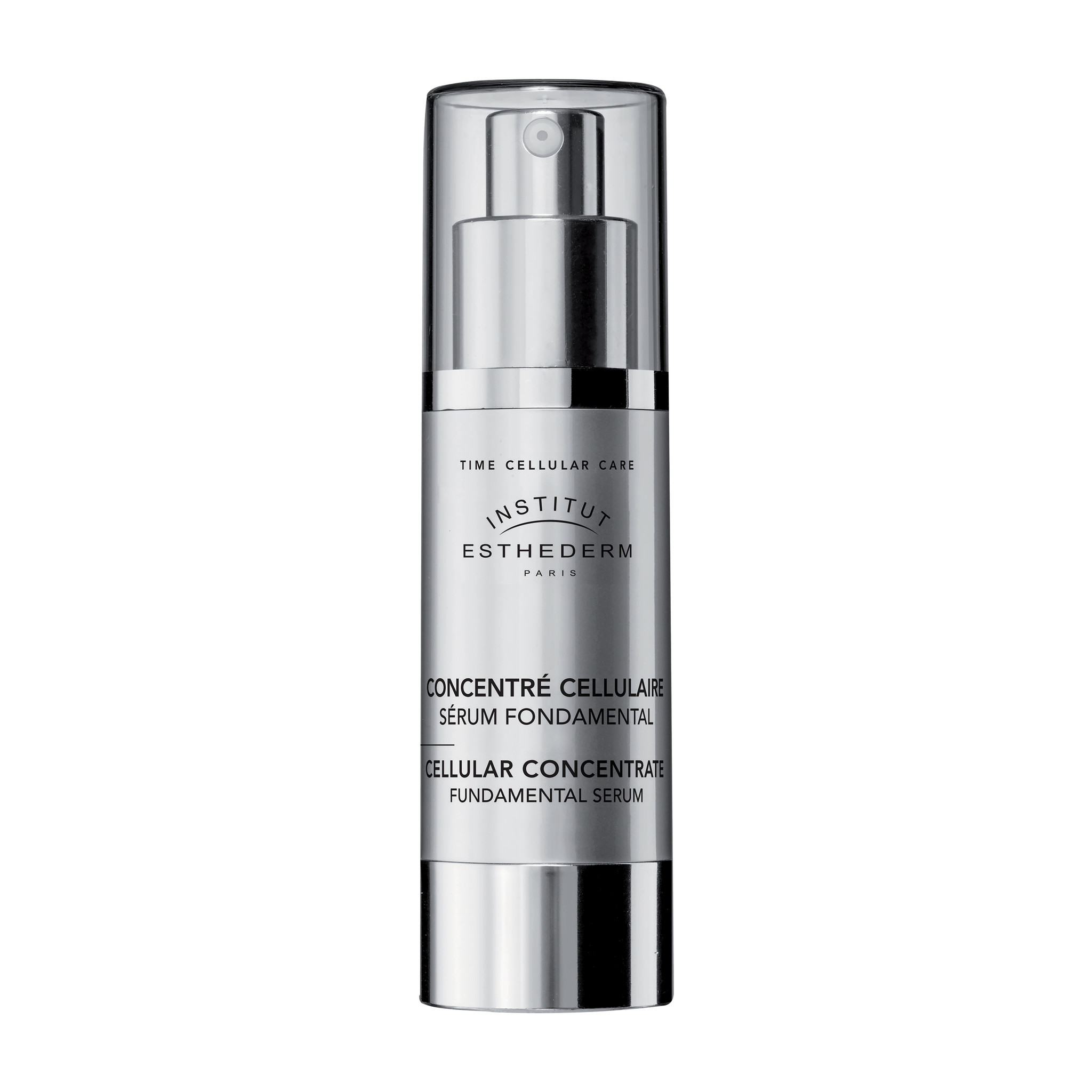 A great choice, this universal concentrated serum is formulated with Esthederm Cellular Water to hydrate, sooth and rebalance the skin - no matter the issue. It brings equilibrium back to skin flora, to treat all dysfunctions including: dryness, shine, dehydration, tightness and redness.
STEP 6: EYE CREAM
To deliver effective ingredients in appropriate concentrations, perfectly adapted to the thin and sensitive eye contour area.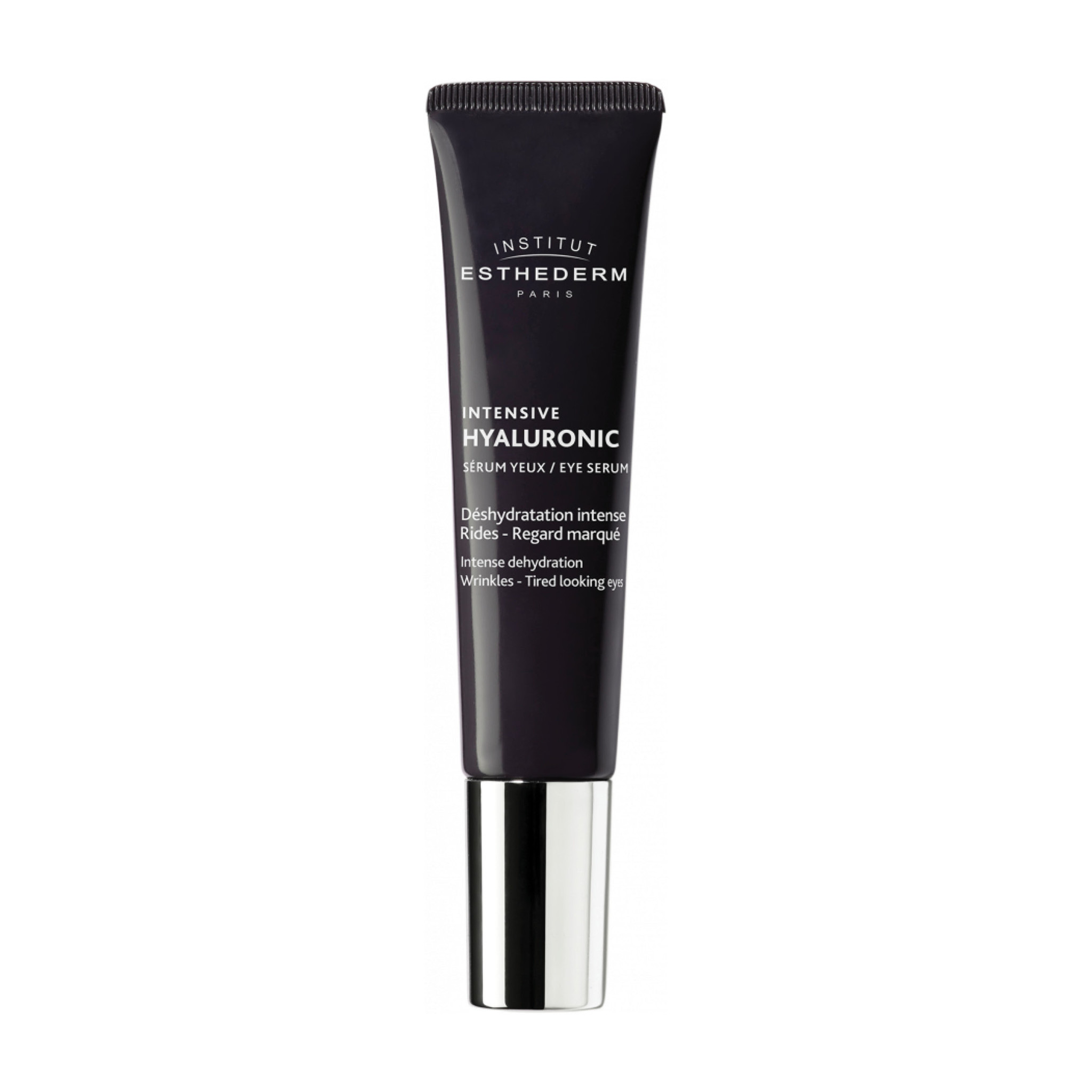 A triple-acting formula that intensely moisturizes, plumps, corrects wrinkles and refreshes tired eyes. A combination of three forms of highly purified Hyaluronic Acid and anti-fatigue technology, the eye contour is intensely moisturized and revitalized.
STEP 7: HYDRATE & REPAIR
To maintain hydration and protect your skin from environmental stressors and damages.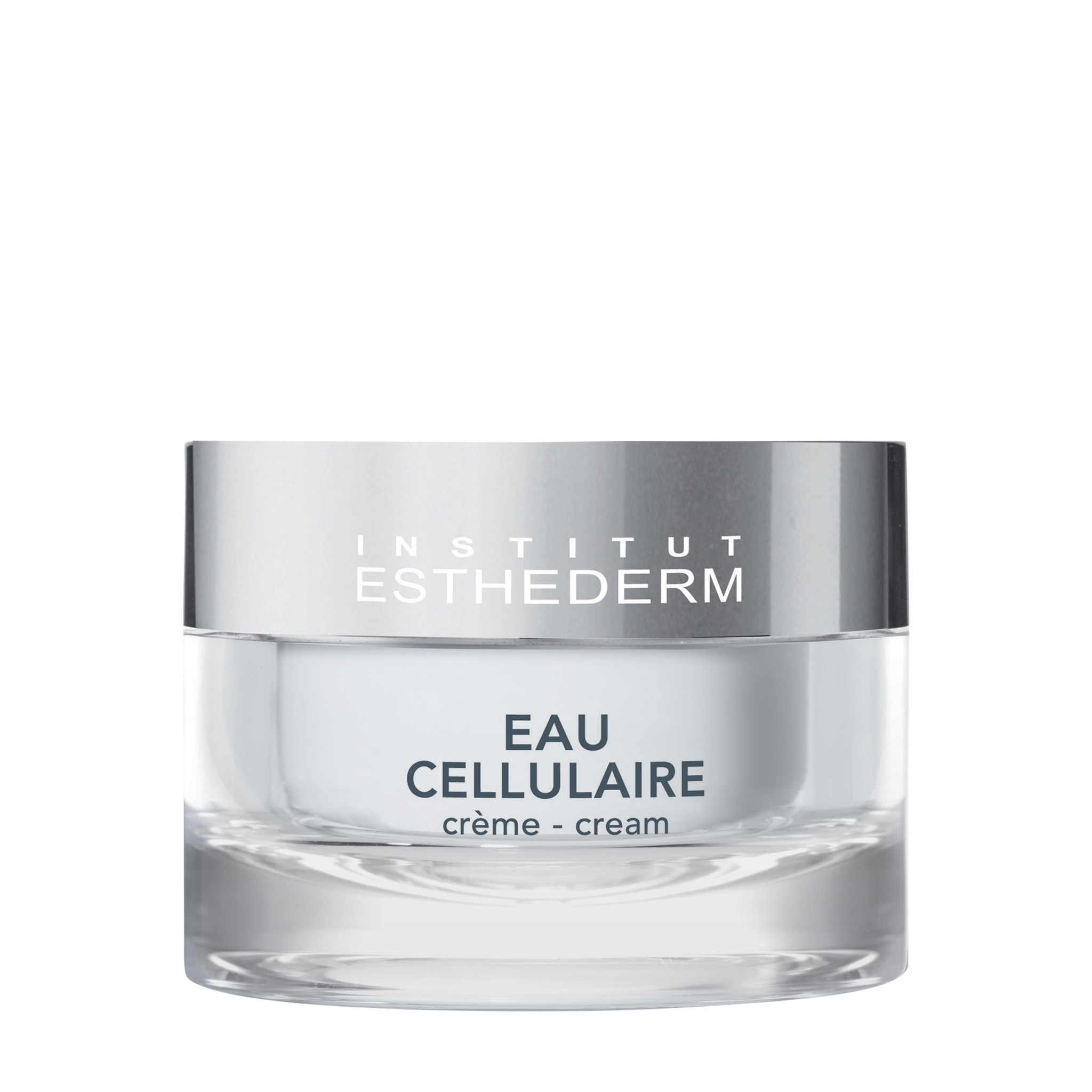 Very affordable and effective, formulated without silicone, this silky soft face moisturizer is the perfect choice to rehydrate all skin types for energized and healthier skin. Intensely moisturizes the skin while protecting it from outside aggressions, thanks to its anti-pollution technology.
STEP 8: JADE ROLLER
To get your blood flowing. Jade rollers offer multi-dimensional benefits for the skin and are the perfect finishing touch to your routine.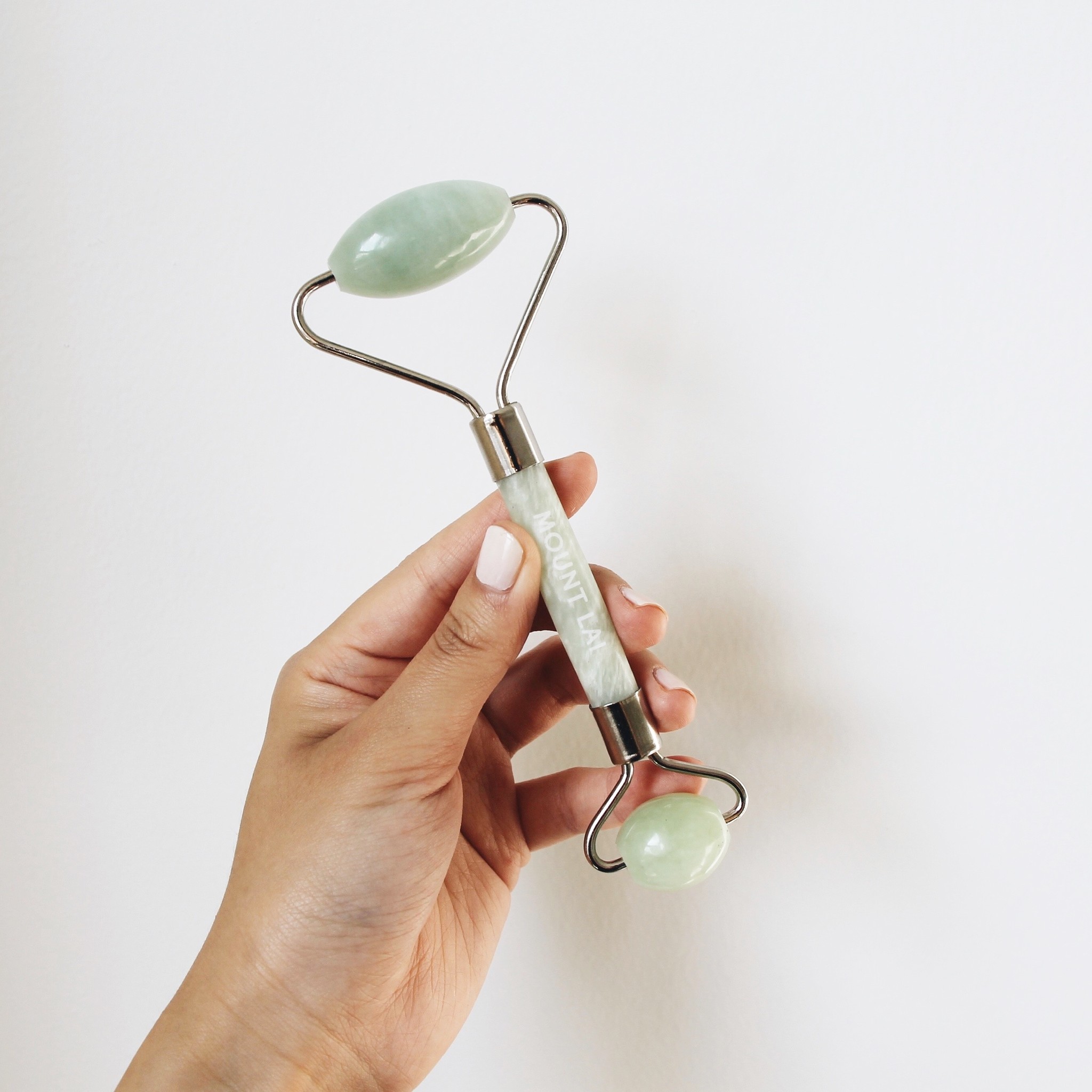 Perfected throughout the centuries, this facial massager was built to have a cooling, soothing effect on the skin. Besides improving overall health and radiance, facial rolling has a multitude of benefits: improves blood circulation, reduces puffiness and inflammation of skin, promotes lymphatic drainage and relieves facial and jaw tension.
STEP 9: PROTECT
To protect the skin, maintain its health and to slow down the premature ageing process.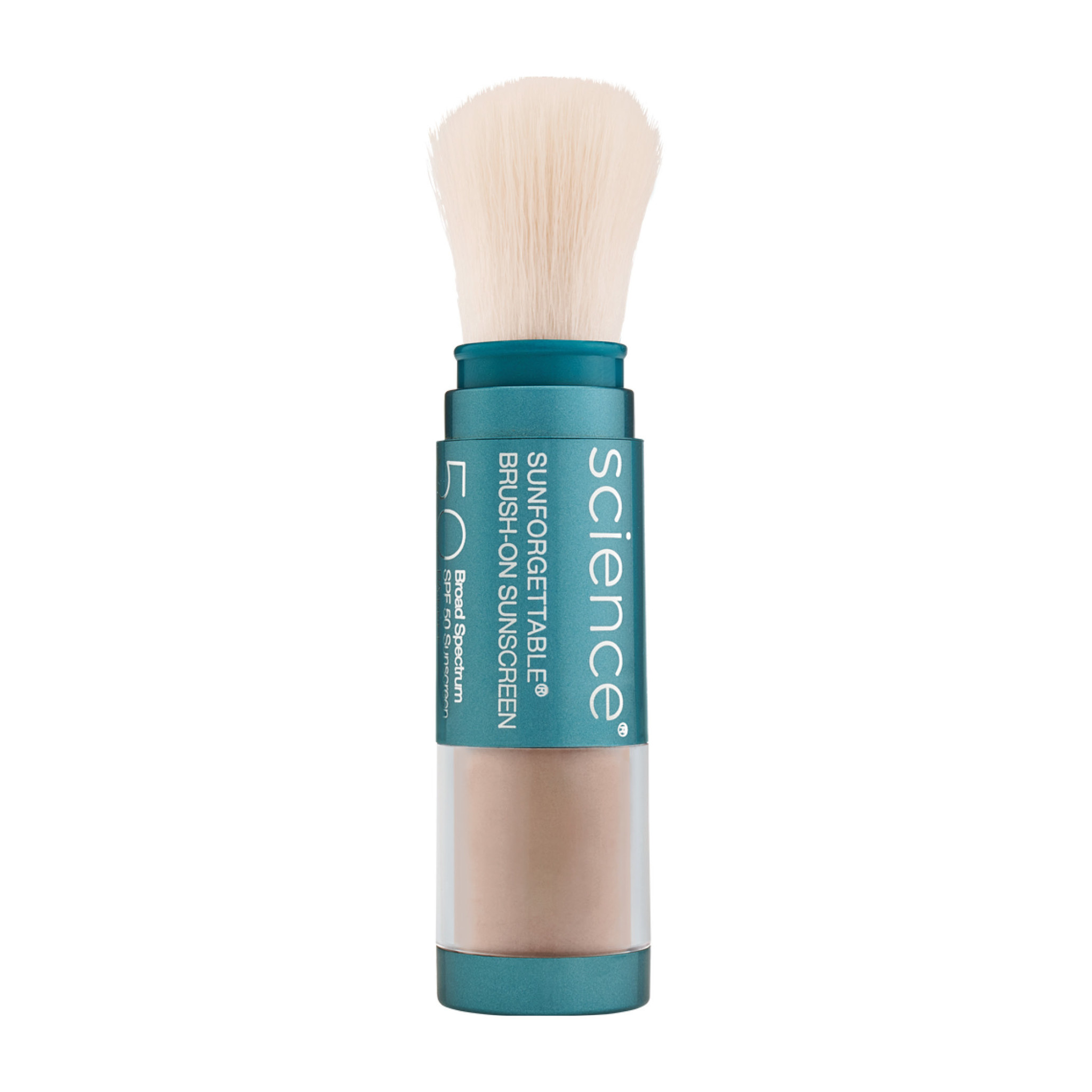 New to Boutique Skin Envie, we are in love!  Powered by EnviroScreen®  Technology, this all-powerful, all-mineral full-spectrum skin shield provides complete protection in one convenient, on-the-go application - alone or over makeup.
Your team at Boutique Skin Envie will continue to serve you from the safety and comfort of our facilities to your home.  We will get through this…we are in it together.
Voila - enjoy the experience! Your skin will thank you,
Tasch xxx
Leave a comment