Treat your body in a loving way. It's the only one you've got.  It's where you live and it deserves to be loved with your ultimate care and attention.
We believe that when you feel good you look good and when you look good you feel good. That's because feeling good oozes confidence, which radiates an internal goddess-glow - that's a beautiful thing in itself!  We also know there's much more involved in feeling good than just taking care of your body by using quality products.  This includes self-care and love through mindfulness, meditation, practicing gratitude, exercising, eating well, drinking enough water and getting at least 7 hours of sleep every night.  It's a balancing act, as with everything in life.  With that said, we always encourage a healthy lifestyle, mind and positive self-image above all, as everybody has a summer body. 
With summer knocking on the door, the extra winter layers will be shed, exposing more skin.  Here are our helpful tips to make a statement and get your body glow-on. There are 5 important steps to consider in your daily body routine: CLEANSE, EXFOLIATE, TREAT, HYDRATE and PROTECT.  Here are our top #fav product pics, in each category.
CLEANSE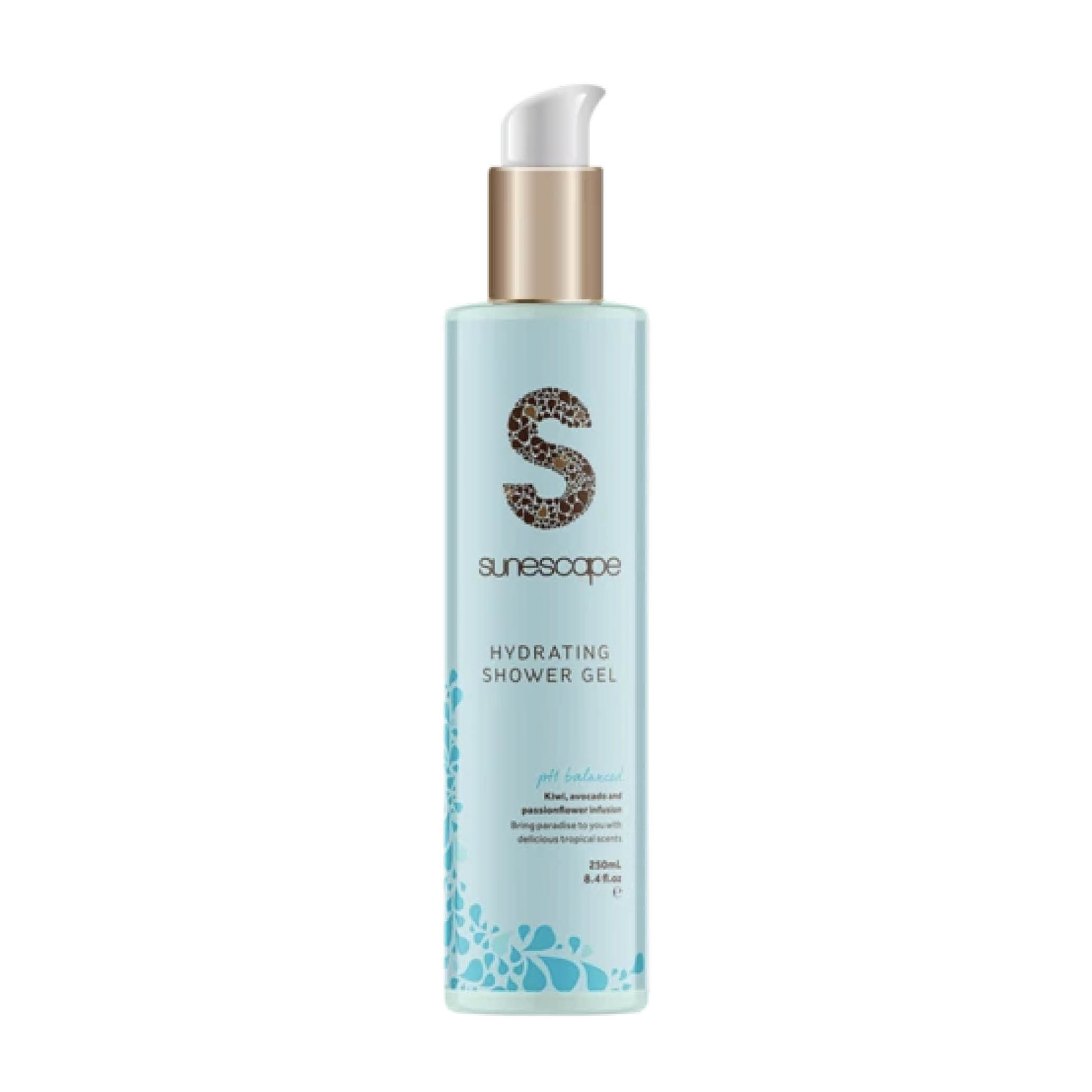 Free from sulphates and parabens, pH-balanced and jam-packed with a powerful blend of Kiwi Fruit Oil, Avocado Oil and Passionflower Extract, this gentle cleansing body wash has been specially formulated to leave you with skin that's hydrated, refreshed and radiant. Oh, and the delicious coconut and vanilla scent will have you feeling like you're in a tropical paradise.
EXFOLIATE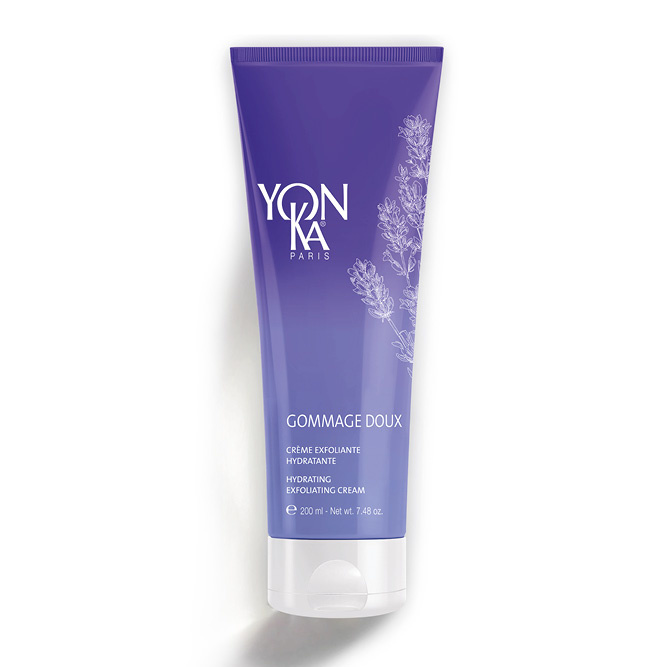 This cream scrub combines the exfoliating action of Bamboo and Apricot Kernel Powder with the hydrating properties of Mango Butter, Sesame Oil and Vegetable Glycerin. It removes dead skin cells, leaving a light hydrating film on the skin.
TREAT
LACK OF FIRMNESS?
Extra-Firming Hydrating Lotion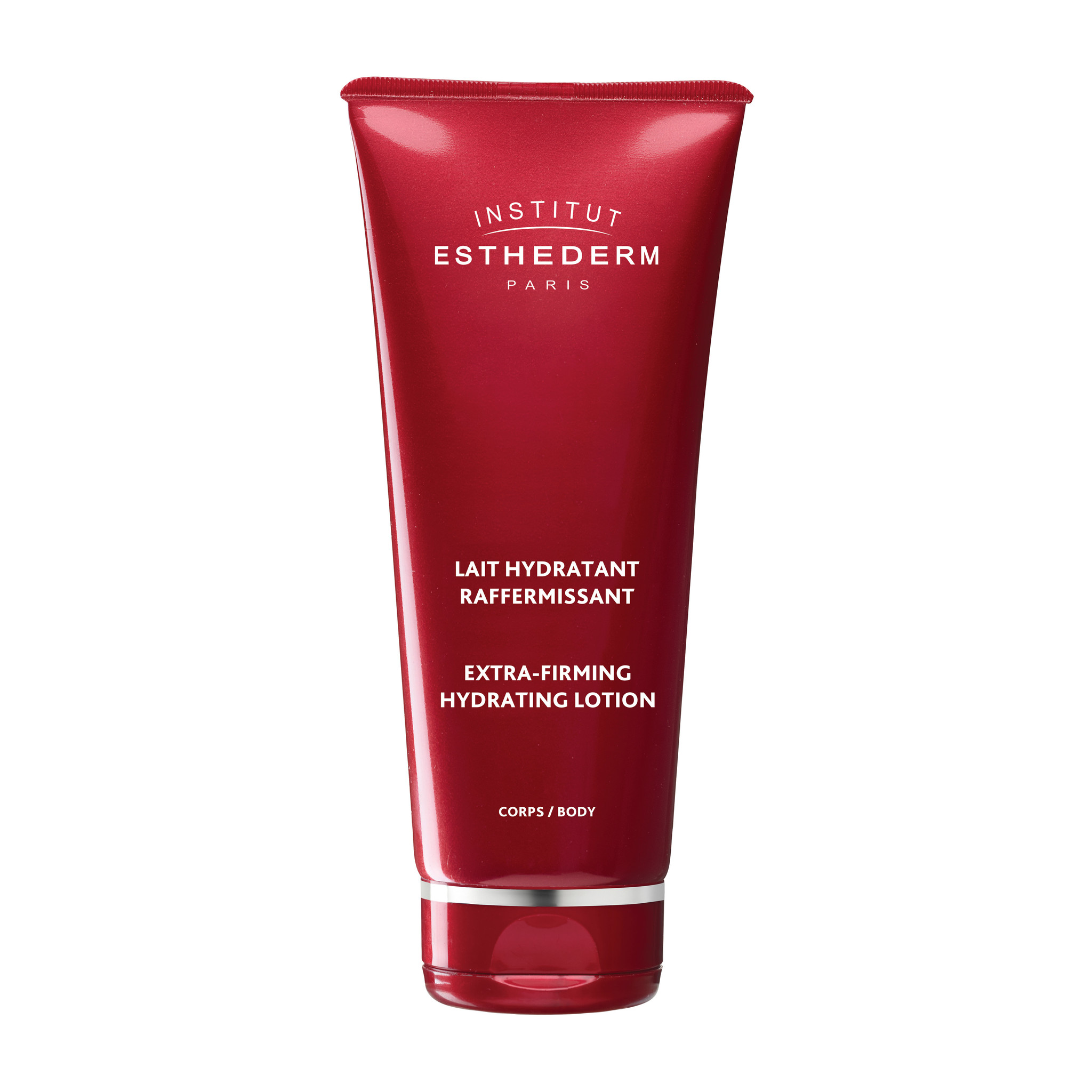 The perfect combination of hydration and firming properties for a daily body care treatment that restores the skin with moisture while gradually firming. Targets sagging and improves skin's appearance. Rich in Glycerin, this skincare ensures optimal and long-lasting hydration.
CELLULITE?
A highly concentrated cream that visibly reduces the appearance of long-established cellulite. Absorbs into skin to intensely act on phenomenon responsible for cellulite by decreasing the appearance of dimples. Tip: for extra results, incorporate the Glauscine Serum prior applying the cream.
SLIM?
A fluid gel that optimizes and prolongs slimming results. It maximizes the benefits of (even moderate) physical activity or a slimming massage. Cellulite and orange-peel appearance are visibly diminished. Skin is smoother, softer and more supple.
TIRED, HEAVY LEGS?
A refreshing anti-fatigue gel with 100% natural essential oils. Provides long-lasting relaxation to the legs. Instantly refreshes overheated feet with its cooling action. Immediately relieves feelings of discomfort and overheating. Pleasantly hydrates the skin. Generates a long-lasting feeling of freshness. It's alcohol-free composition with a non-drying moisturizing effect, resulting in long-lasting refreshing sensation.
HYDRATE
An intensely hydrating formulation that delivers essential vitamins, calming botanicals and powerful antioxidants to the skin. Body Complex encourages mild exfoliation while it helps provide a crucial barrier against harmful environmental aggressors, leaving the skin feeling soft, toned, and protected. Excellent for even the most compromised skin conditions.
A regenerating and hydrating body milk that combines Vegetable Glycerin, Grape Seed and Sweet Almond Oil, leaving the skin hydrated and replenished, complete with Ginseng Extract for a re-energizing effect. In a word, it has everything you need!
Your skin deserves the royal treatment and you'll get just that. This rich, indulgent body butter is infused with Cocoa, Shea Butter and Exotic Nut Oils, that lock in moisture, revive and hydrate dry skin and extend the life of your tan. With a light, creamy texture, this body butter melts into skin easily apply round the clock to maintain a fab faux glow.
A daily soothing moisturizer that revitalizes, nourishes and prevents dry skin. Restores elasticity and softness to the skin. Cools and refreshes the skin. Protects against and alleviates chapping, cracking and roughness due to dryness. Protects the skin moisture barrier.
PROTECT
An organic, broad-spectrum SPF 30 continuous-spray sunscreen with antioxidants such as Cucumber, Algae, Strawberry and Red Raspberry Seed Oil for enhanced UV protection. A spray that slays. This sheer, water- and sweat-resistant organic formula is packed with antioxidants and skin-nourishing ingredients and absorbs fast with no greasy feel. So you can play hard without any slippery residue.
A non-tinted mineral emulsion for ultra-sensitive skin that gives a soft, silky and elegant feel. Suitable for all skin types and tones. Multiple particle sizes virtually vanish on even the darkest skin tones. It contains moisturizing ingredients for an elegant dewy finish. Soothing, calming 20% Zinc Oxide is perfect post procedure.
Your body hears every word you think and say.  Speak to it with love and kindness.
Tasch xxx
Leave a comment