We absolutely love summer and everything associated with sunshine. Have you ever met someone who doesn't? We certainly haven't! That's because exposure to sunlight increases the brain's release of a hormone called serotonin which is associated with increasing energy and boosting one's mood. Serotonin also encourages people to feel calm, relaxed, focused and happy. It releases endorphins (AKA feel-good hormones), which is another reason people love to be in the sun. Exposure to sunlight doesn't only make you feel good, it helps you sleep better and it boosts vitamin D production. Bottom line, sunshine is good for you and your health.  With that in mind, there are always risks associated with too much exposure and that's why it's extremely important to be mindful of limiting how much time you spend in the sun, as well as wearing (and reapplying) sunscreen with a minimum SPF 30. 
We are adamant about educating the importance of wearing sunscreen and particularly around this time of the year. Sunscreen is hands-down one of the most important investments you'll ever make for your skin. It is the number one anti-aging product that will keep your skin looking young, smooth and even-toned. But more importantly, wearing sunscreen daily helps to decrease the risk of developing skin cancer, it protects against harmful and damaging UVA / UVB rays and it protects your skin from burning.
Here are some of our favourites and top-selling sunscreens:
Physical Fusion SPF 50 by Skinceuticals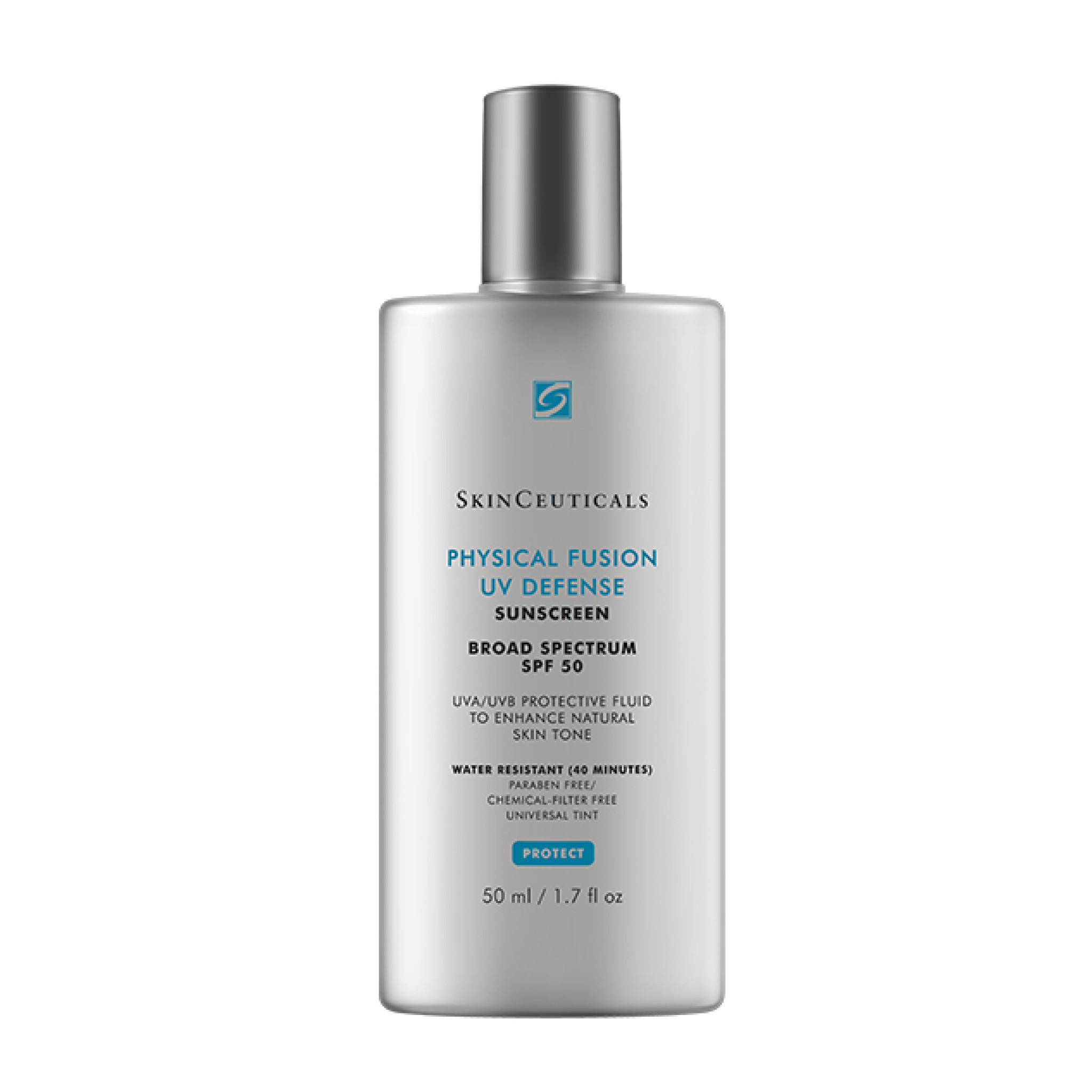 We love this sunscreen because it's sheer and tinted with 100% mineral filters (no white cast), it provides broad spectrum UVA/UVB protection, while promoting natural radiance and a more even skin tone. It's a weightless fluid with translucent colour spheres for effective protection with an even, radiant and luminous finish. It helps boost skin's natural defences to environmental stress, is paraben- and fragrance-free, non-comedogenic and ideal for all skin types (even very sensitive).  Go ahead, give it a try!
Eye UV Defence SPF 50 by Skinceuticals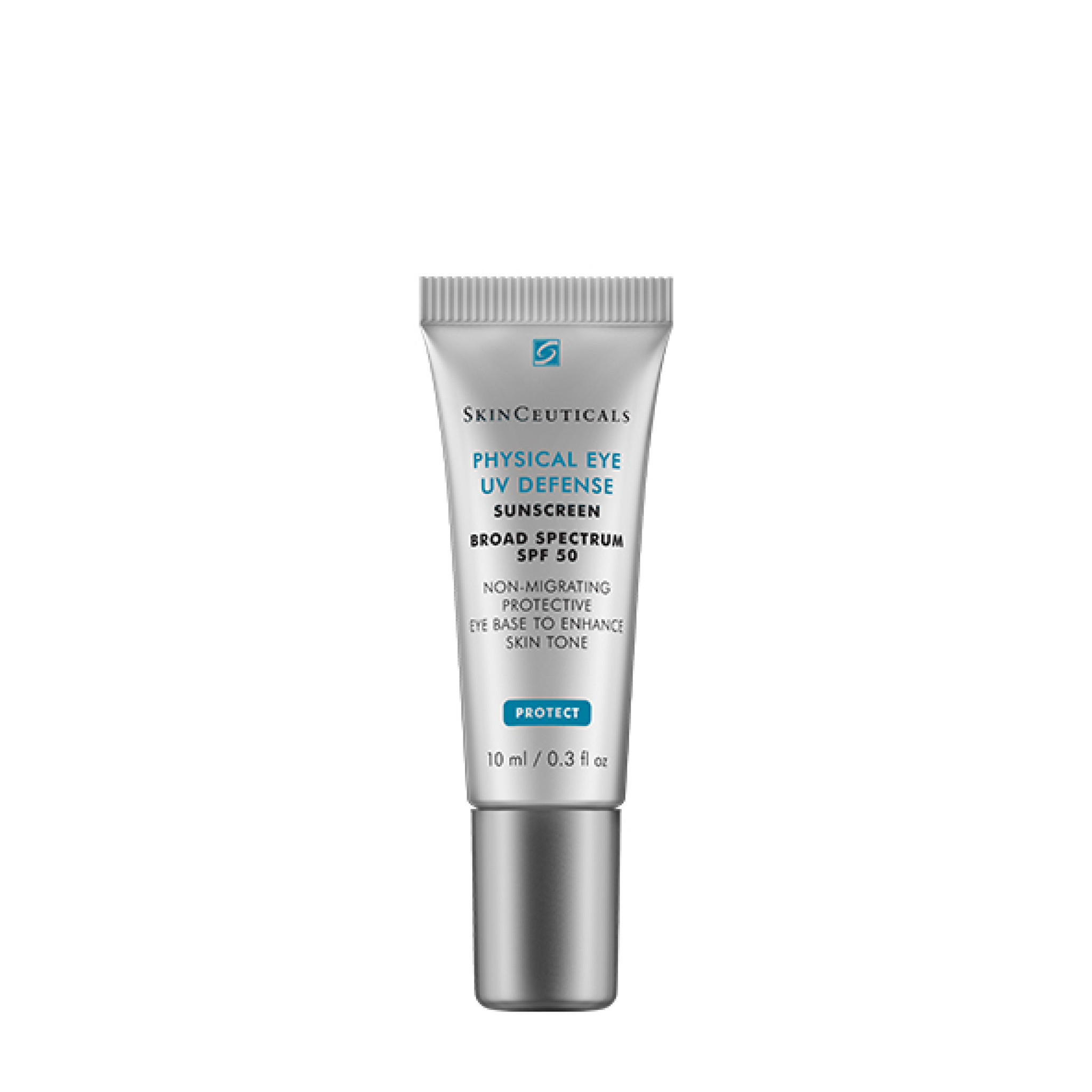 Your eyes' BFF this summer! Formulated specifically for the unique structure of the thinner and more sensitive skin around the eye, Physical Eye UV Defense is an all mineral UVA/UVB eye base to enhance skin tone, which provides broad spectrum SPF 50 protection without migrating into and irritating the eyes. A unifying tint enhances skin tone, creating a smooth, optimal canvas for makeup application. Never ignore your eye area, the skin is delicate requiring specific attention, which is very different from the rest of your skin.
Total Defense + Repair SPF 34 by SkinMedica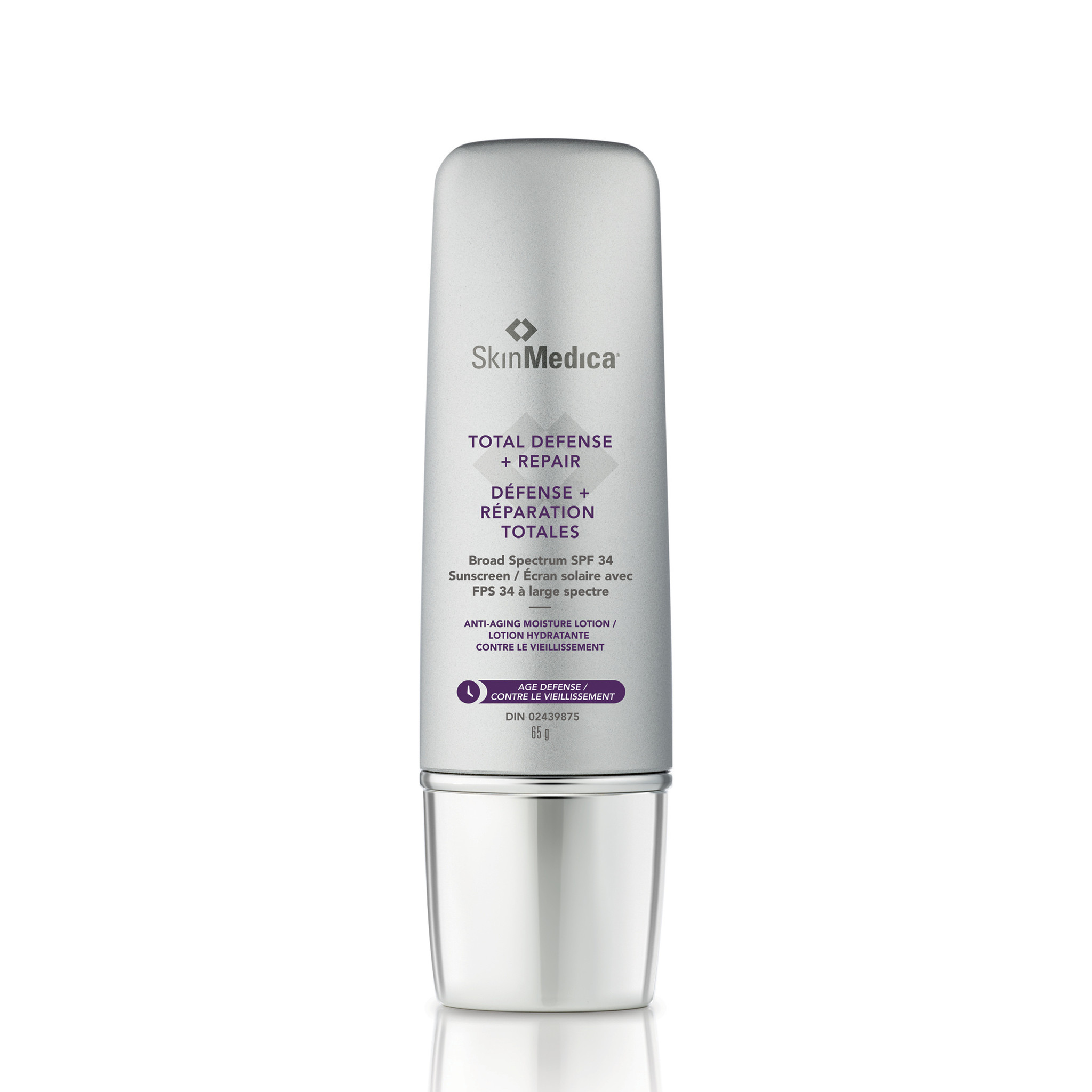 A revolutionary superscreen that goes beyond UV protection to defend against harmful infrared rays while supporting the skin's ability to restore itself. This rejuvenating superscreen features SOL-IR® (Advanced Antioxidant Complex) to prevent the appearance of premature skin aging from chronic exposure to UV rays. It provides comprehensive protection beyond UVA and UVB while supporting the skin's moisture barrier to help reduce the signs of aging.
Triple Protection Sunscreen Broad Spectrum SPF 30 by Vivier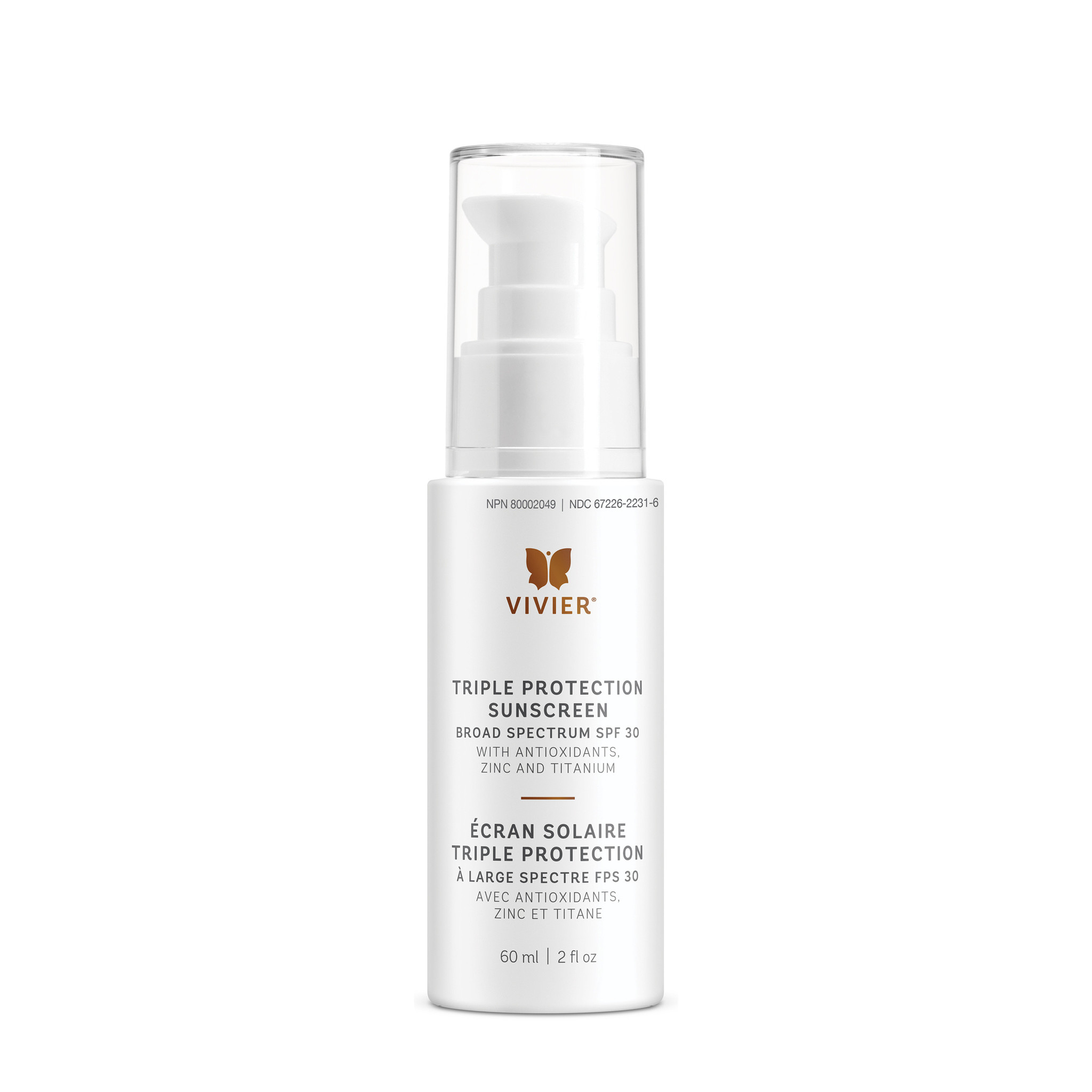 Definitely one of our top-selling sunscreens. Canadians just love it and BTW, it's made in Canada (it's never been a better time to support and shop local). Ideal for sensitive skin, this broad-spectrum UVA/UVB and SPF 30 sunblock is enriched with powerful antioxidants.
Sunscreen + Primer SPF 30 by ZO Skin Health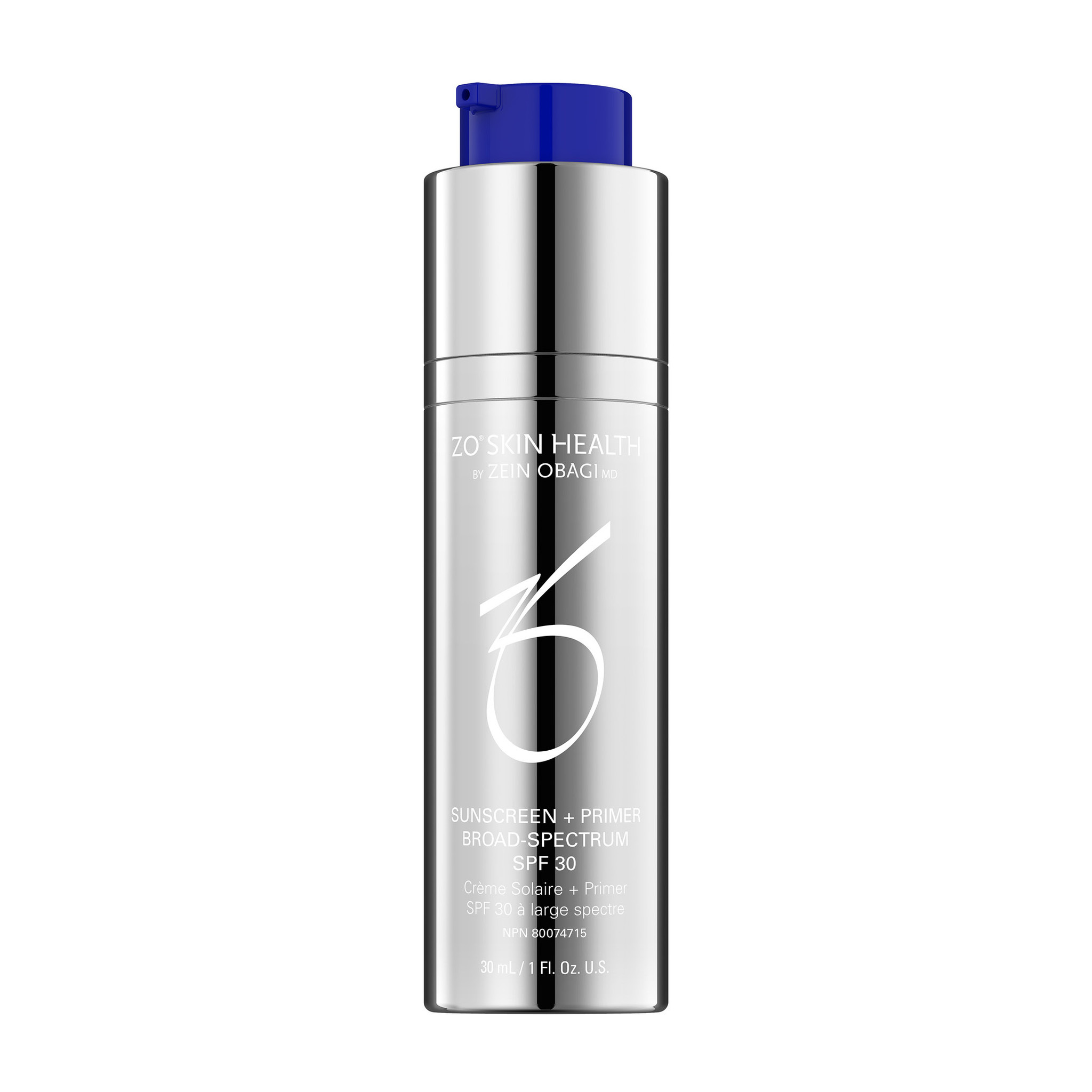 Not only is this a sunscreen, but it's a makeup primer too. It's a non-greasy, quick drying sunscreen with a sheer matte finish - offering broad-spectrum protection against UVA and UVB rays. Natural melanin shields skin from aging effects of high-energy visible light. A universal tint and a silky matte finish helps reduce the appearance of skin imperfections. It can be used alone or worn under makeup for a more even, long-lasting application. 
LipTect SPF 45 by TiZO
The ultra-glamorous lip protection that can be worn alone or under your lipstick or lip-gloss. LipTect SPF 45 is specifically developed for the thinnest layers of skin on the lips (nose and ears). It combines Titanium Dioxide and Zinc Oxide and is free of chemical sunscreens, resulting in excellent broad spectrum protection. LipTect SPF45 has an elegant soothing formula that fades to a natural skin tone and it protects against all the sun's damaging UVA/UVB rays. 
We know you love the sun as much as we do! So don't hold back, enjoy the outdoors this summer -  just don't forget to take care of your skin by protecting it with a good sunscreen.  It doesn't need to be expensive, it just needs to be consistent. And remember, a little goes a long way and it's the best investment you'll ever make for your skin.
Shine bright,
Tasch xxx
Leave a comment